Back
Meißnergasse 2 - Top 21
Two Souls: Beautifully renovated 3-room apartment in an old building - FREE OF PROVISION
Key data
| | |
| --- | --- |
| Address | Meißnergasse 2 - 1220 Vienna |
| Apartment # | 21 |
| Floor | 2. floor |
| Rooms | 3 |
| Orientation | W |
| Type of use | For sale |
| Year of construction | 1900 |
| Condition | First-time use |
| Property number | 17595 |
Energy certificate
| | |
| --- | --- |
| HER* | 92.00 kWh/m² per year |
| Energy performance | 1.46 |
| Valid until | 15/11/2032 |
*Heating energy requirement
Costs
| | |
| --- | --- |
| Purchase price | € 385,000.00 |
| Land register entry | 1.10 % |
| Property transfer tax | 3.50 % |
Spaces
| | |
| --- | --- |
| Living space | 60.9 m² |
| Usable floor space | 60.9 m² |
Furnishings
shower
open kitchen
tiles
parquet
district heating
district heating
passenger elevator
cable/satellite TV
Request description of the property
We look forward to hearing from you!
Please fill in this contact form. We will then send you a description of this property as soon as possible by email.
Description of property
Tradition and modernity
The magnificent corner building at Meißnergasse 2 combines the Wilhelminian era with the present. The lovingly renovated façade conceals 26 modern 1- to 4-room apartments that leave nothing to be desired in terms of size and modern furnishings. The gardens, balconies and terraces facing the quiet inner courtyard complete the exclusive offer.
26 condominiums in total

19 apartments on the standard floor

3 maisonette apartments with spacious roof terraces

3 top-floor apartments with terraces on one level

1 courtyard house with private garden

1 to 4 rooms with approx. 29 to 126 m²

Courtyard-side open spaces

High-quality furnishings

Revitalized period building with modern technology



We are offering all TWO SOULS properties commission-free until 31.12.2023!

Light and space
Bright, light-flooded rooms with large windows are among the first impressions you get when you enter the apartments. Here, modern furnishings are combined with the style and flair of the Wilhelminian era. Well thought-out floor plans with generous layouts and carefully selected materials and details are waiting to be discovered. Characteristic of all the apartments in the standard floors are room heights of up to 3 meters, elegant period doors, large windows with panelling, high-quality oak parquet flooring and modern bathrooms. The extensive open spaces and gardens in the inner courtyard offer a welcome extra level of living comfort. Each condominium in Meißnergasse 2 has its own unique charm and impresses with an intelligent room layout.
Shape and color
To ensure the highest quality, only the finest materials and brand manufacturers were selected. From the parquet flooring to the fittings and tiles, all apartments not only offer high-quality basic fittings, but also technology that rounds off the exclusive offer.
Room heights of up to 3 meters
Fine oak parquet flooring
Smart home control with Apple iPad, air conditioning and underfloor heating on the top floors
Energy-saving windows with double glazing
Low-temperature underfloor heating for particularly low energy consumption
Branded sanitary products
Here and now
All top-floor apartments have a variety of exclusive features, including large window fronts, air conditioning, low-temperature underfloor heating and smart home control. Modern and stylish apartments that offer a high level of comfort and are ideal for anyone who wants a special living atmosphere in the here and now.
One highlight is of course the terraces, which extend the living space and invite you to relax in the sun or celebrate with friends. The wonderful view of the surrounding city is another plus that is hard to resist.
Sky and distance
Under the sky of Vienna, magnificent views of the city's beautiful skyline open up from here. The maisonettes not only impress with their spacious layout, but also with their roof terraces. Living here is a very special experience.
Courtyard and house
The former stables are now a small but charming architectural masterpiece. The single-storey building with its large window fronts and private garden offers all amenities - a small residential paradise in the middle of Kagran with an idyllic garden that invites you to relax and unwind.
Living and living
Anyone who equates beautiful living with a pleasant life will find fulfillment in TWO SOULS. Its proximity to the beautiful Old Danube, the magnificent Donaupark and the magnificent Hirschstetten flower gardens is particularly attractive, as they are all among the city's most popular recreational areas.
The Danube Park offers numerous opportunities for sports and leisure activities, while the Old Danube with its picturesque riverside promenades and exciting hiking trails is a paradise for nature lovers. The Hirschstetten flower gardens enchant every walker with their colorful diversity. Refreshing outdoor pools nearby round off the offer and invite you to take a short vacation on the doorstep. In short: this is a pleasant place to live and a wonderful place to live.
Desire and reality
Enjoy all the benefits of an extremely lively infrastructure with restaurants, schools, kindergartens, pharmacies, drugstores and markets. Plus the Donau Zentrum with its wide range of leisure and shopping facilities. And if that's not enough, the ideal public transport connections provide all the options. A full 20 minutes by subway from the city center, every spontaneous plan becomes a pleasure.
With TWO SOULS, almost every wish becomes reality. Here you will find the perfect combination of nature and urban life.
Top 21
This apartment is available commission-free until 31.12.2023.
This beautifully renovated 3-room apartment has around 61 m² of living space and faces west on the street side. It impresses with its compact floor plan and is divided as follows
Entrance hall
Storage room with washing machine connection
separate WC
bathroom with shower
open kitchen/living room
two bedrooms

additional costs
We would like to point out that we act as dual brokers and that there is a close family/economic relationship between 3SI Makler GmbH and the seller.
The contract drafting and escrow processing is bound to the law firm Drachsler Linzer (1060 Vienna, Mariahilfer Straße 103).
We would like to point out that there is a close family or economic relationship between the agent and the client.
The agent acts as a dual broker.
This text has been translated automatically. No liability is assumed for the accuracy and completeness of the translation. Changes and typographical errors reserved.
Your contact
Our real estate experts would be happy to advise you.
We look forward to hearing from you!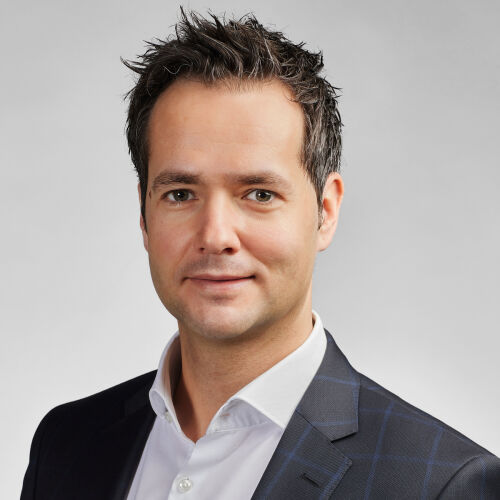 Contact
We look forward to hearing from you!
Your inquiry relates to the following property: Meißnergasse 2 - 1220 Vienna - Top 21
Information on commission fees: For the sake of good order, we note that a commission must be paid to 3SI Makler GmbH in the case of a successful transaction in the amount previously specified. The amount of commission is consistent with the provisions of the current Ordinance of the Federal Minister for Economic Affairs on the Professional Ethics and Rules of Practice for Real Estate Agents. The obligation to pay the commission shall also exist if you pass on the information provided to you to third parties. Finally, we would like to point out that we are acting as dual brokers and that there is a close familial or economic relationship between 3SI Makler GmbH and the seller.