Our family business
What generations before us built should continue to stand in future
Fairness, responsibility, and passion – these principles have a long tradition in our company. As a family business with more than 20 years of experience, we emphasise fair play in all our relationships. We consider loyalty and reliability to be the most important cornerstones of long-lasting relationships.
Housing developer, project developer, and broker with passion
Together we create assets for eternity
Through our corporate management, we fulfil our responsibility – to our partners, staff, customers, and society. We consider it our duty to take a considerate and proactive approach to our environment and history. Preserving Vienna's historical heritage is central to our passionate work and inspires us as a housing developer and broker to constantly explore new avenues.
We stand for tradition and dare to have vision
While our experience continues to grow, we exude as much enthusiasm as on our first day
» We feel we have an obligation to society to use our skills to preserve Vienna's traditional character and to promote its natural potential. «

» We owe our unique family-like business culture to our traditional values and principles such as experience, fairness, and reliability.  «

» We would like to work together to create something exceptional and bring important Viennese history to life with care and sensitivity. «
» We see opportunities where others only see risks. «

Michael Schmidt

Managing Director of 3SI Immogroup
Our services
As a housing developer, project developer, and broker, we find the perfect solution for your needs
Acquisition
We buy apartment buildings, properties, and unfinished attics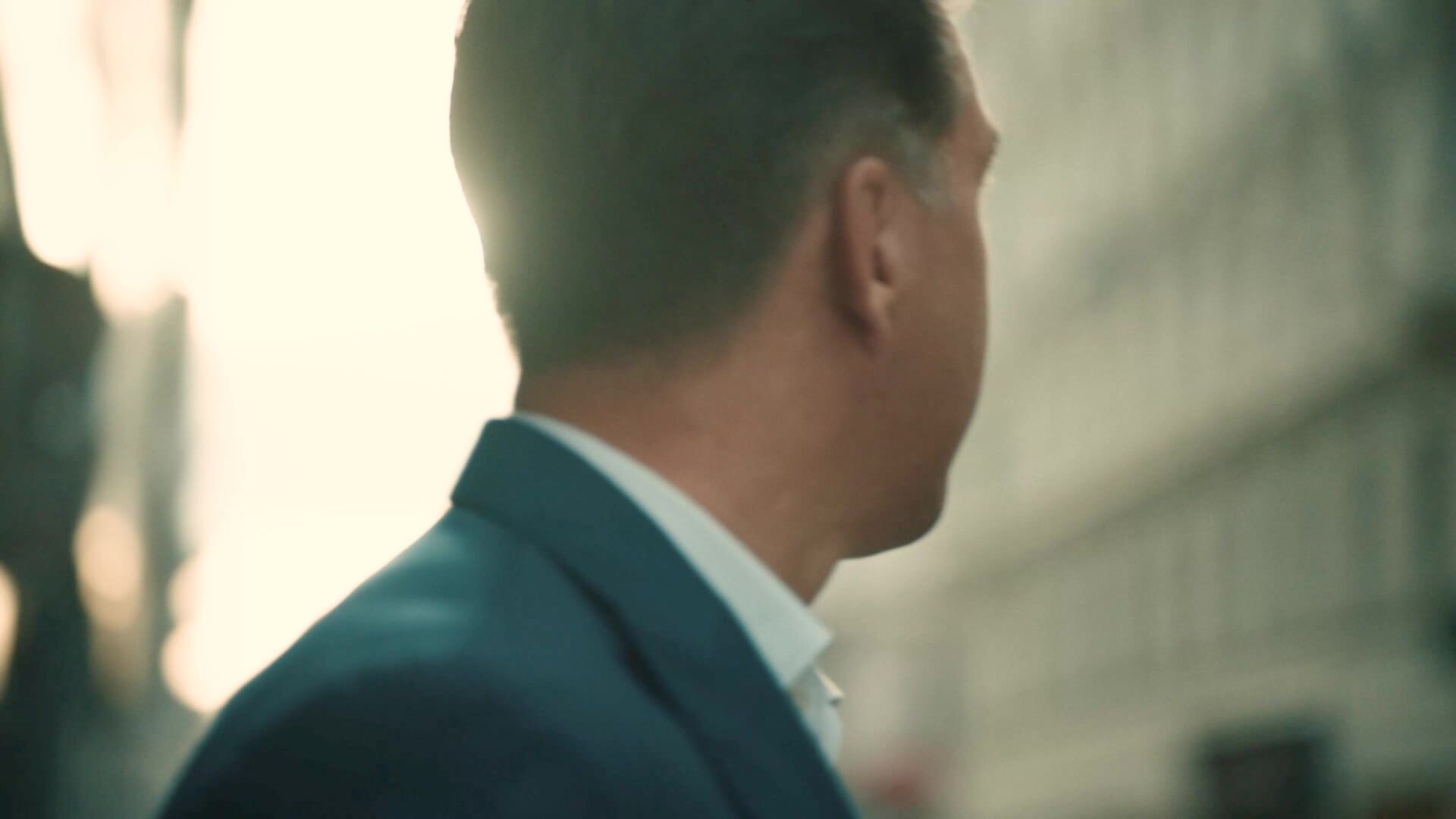 The charm of a Wilhelminian-style building is indescribable for us. We have been investing for years in the preservation and beautification of all the properties bought by us. We consider historic apartment buildings, or Zinshäuser, to be unique and therefore especially worth preserving due to their beautifully designed architecture, their charming interiors, and their venerable structures. If you would like to put your property in good hands that recognise the value of such a property and know how to appreciate it, then you have come to the right place. We love to help increase the value of properties and ensure the buildings a secure future for many generations. Our ambition is to provide you with our personal assistance and experience in all matters relating to the sale of your apartment building or property.
Construction management
We can look back on more than 200 successfully completed projects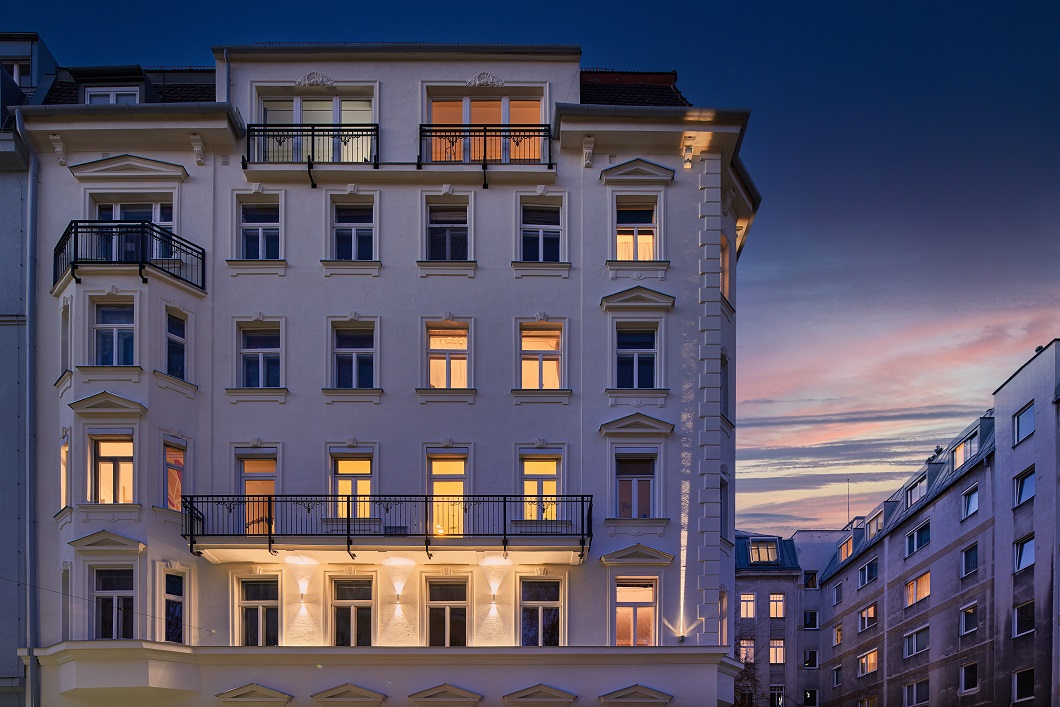 For decades our family business has been characterised by its love of real estate and the responsibility that goes along with it to help shape the process of urban development and change. With our eye to the future, we develop unique living spaces. We revitalise apartment buildings in conformity with the existing structure to preserve their exceptional period flair. In the case of new construction projects, we rely on innovative and ecologically sustainable planning and implementation.
Brokerage
We find the perfect home for you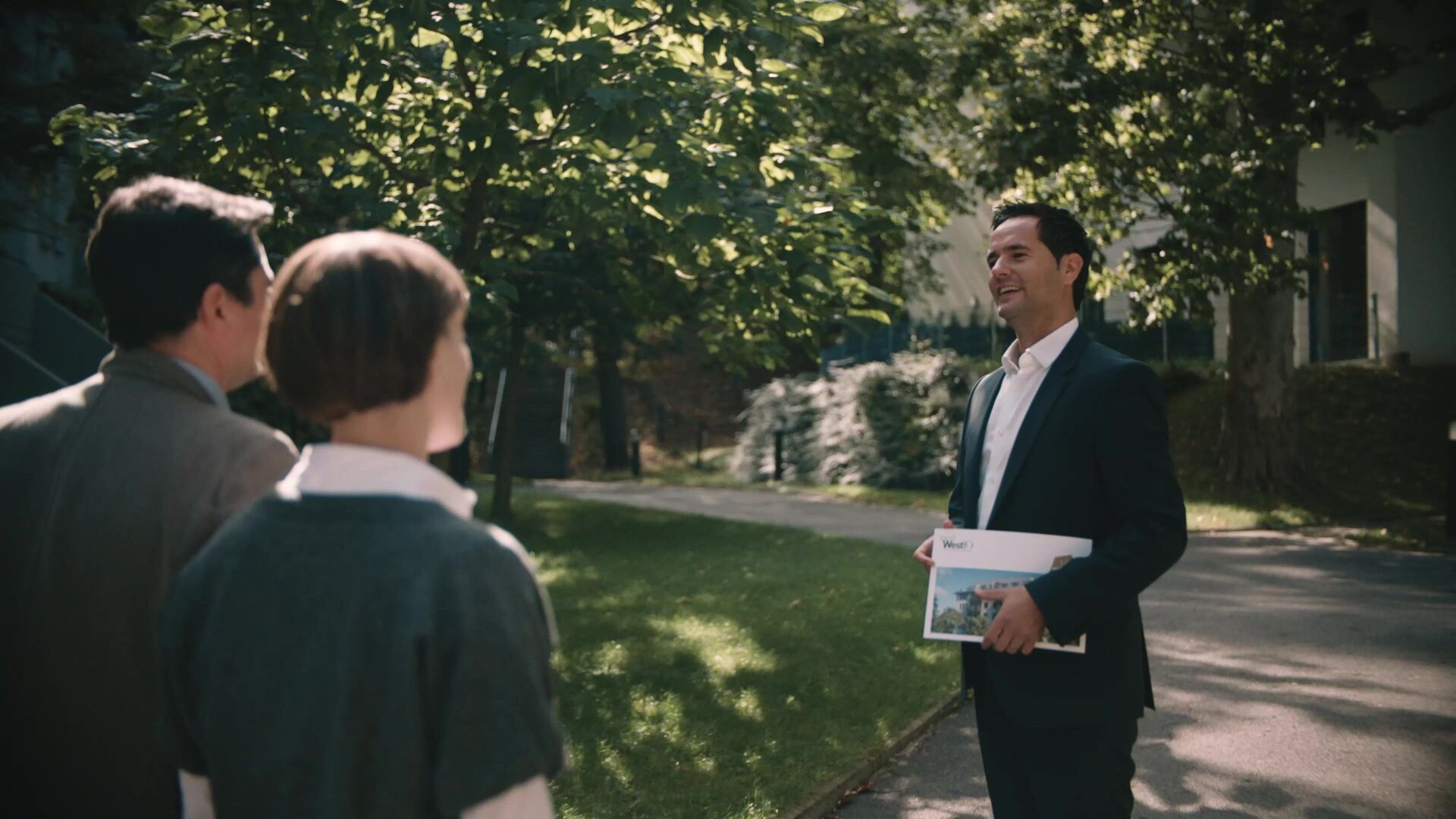 The constant observation and evaluation of changes on the Austrian real estate market provides us with detailed insights into price developments, trends, and requirements. This comprehensive market knowledge and the skilled expertise of our staff enables us to offer our customers tailored solutions: from charming period flats to modern apartments and attractive garden apartments to luxurious penthouses with a view over the rooftops of Vienna.
Our History
We have been involved in the revitalisation and development of unique real estate projects for generations
2022

Investment record & prices

2022, 3SI Immogroup sets a new acquisition record with a purchase volume of over 300 million euros. Three real estate projects win awards, some of them international.

2021

New headquarters & brand relaunch

In the spring of 2021, 3SI Immogroup moves into its new offices at Albertinaplatz. This new beginning is crowned by a soft relaunch of the brand.

2020

Expansion to Graz

The successful Viennese apartment building and real estate developer expands its operations to the capital of Styria.

2020

Recipient of the CÄSAR real estate award

Managing Director Michael Schmidt is honoured with the Cäsar real estate award in the category of "Real Estate Manager of the Year".

2020

Construction begins on "The Masterpiece"

The company establishes its reputation as a prominent apartment building developer with "The Masterpiece" apartment building project at Skodagasse 15, 1080 Vienna.

2019

Participation in two large property packages

Through participating in a property package consisting of 33 buildings to the tune of approx. €160 million, properties in Vienna and its surroundings come into the possession of 3SI Immogroup.

2018

100,000 m² of period buildings in family hands

At the beginning of 2018, the Schmidt family has more than 100,000 m² of period property in its portfolio. 3SI Immogroup is thus one of the largest private portfolio holders of period property in Vienna and Austria.

2016

Completion of first new construction project

3SI Immogroup completes construction on its first new building at Sobieskigasse 35, 1090 Vienna.

2015

Purchase of Gersthofer Straße 119

In the centre of Gersthof, the property and apartment building developer purchases, renovates, and modernises more than 100 condominiums and investment apartments totalling more than 12,000 m² of living area.

2011

Acquisition of Swarovski package

Four apartment buildings belonging to the Swarovski family are acquired by 3SI Immogroup in Vienna.

2011

Purchase of first hotel property

3SI Immogroup acquires its first hotel and thus lays the foundation for its entry into the hotel industry.

2007

First participation in large property package

3SI Immogroup takes part in its first large project: 13 properties in Vienna and Lower Austria are purchased.

Ab 2006

Acquisition of properties in Germany

The company expands its acquisition of properties to Berlin.

2001

Founding of 3SI Immogroup

3SI Immogroup is founded and Ing. Michael Schmidt joins the family business.

2000

Purchase of Scholzgasse apartment building

The first apartment building is purchased by Harald Schmidt in Scholzgasse, 1020 Vienna.

1990–2000

Rapid expansion of portfolio

Harald Schmidt continues to purchase and successfully develop numerous properties in Lower Austria and Vienna.

1982/1985

Entry into the real estate business

Harald Schmidt begins with the diversified acquisition of residential properties and large commercial premises and garage spaces. His first projects: Sagedergasse and Biedermanngasse

1980

Opening of Harbach health resort and mud baths

The health resort in Harbach, in which Harald Schmidt and his father Max Schmidt hold shares, is opened. Michael Schmidt is born
Your career at 3SI Immogroup
Become a part of the 3SI family! Send your application to the head of our HR department!