Back
Kaasgrabengasse 114 - Top 3+4
Unique penthouse with generous open spaces and pool in quiet prime location
Key data
| | |
| --- | --- |
| Address | Kaasgrabengasse 114 - 1190 Vienna |
| Apartment # | 3+4 |
| Floor | 1. Attic floor |
| Rooms | 7 |
| Type of use | For sale |
| Year of construction | 2020 |
| Property number | 18946 |
Energy certificate
| | |
| --- | --- |
| HER* | 39.00 kWh/m² per year |
*Heating energy requirement
Costs
| | |
| --- | --- |
| Purchase price | € 8,900,000.00 |
| Land register entry | 1.10 % |
| Property transfer tax | 3.50 % |
| Commission | 3% of the purchase price plus 20% VAT. |
Spaces
| | |
| --- | --- |
| Living space | 365 m² |
| Terrace space | 281 m² |
Furnishings
shower
bathroom with window
bathtub
open kitchen
floorboards
tiles
parquet
underfloor heating
air source heat pump
air conditioning
passenger elevator
basement garage
balcony/terrace facing north
balcony/terrace facing east
balcony/terrace facing south
balcony/terrace facing west
digital connection
sauna
swimming pool
storage room
bicycle storeroom
guest toilet
Request description of the property
We look forward to hearing from you!
Please fill in this contact form. We will then send you a description of this property as soon as possible by email.
Description of property
The apartment has a 360-degree panoramic view, unique in Vienna in this location. You can see from Korneuburg over the Stephansdom, further to the Gloriette and the Schneeberg. On the other side is the Kahlenberg and many vines of the Heurigenlokale in the 19th district, you can reach the center in 15 minutes. This view is unique in Vienna.
At the end of Kaasgrabengasse, the apartment is elevated in a quiet secluded prime location. In the house, which was newly built a few years ago, there are only 4 apartments, whereby the apartment association in question is located on the top two floors. It is 2 separate apartments with separate entrances and utilities, which are currently connected by a connecting door.
Top 3 has a size of 125m² plus 47m² terraces, balcony and loggia and includes 2 bedrooms, 1 bathroom, 2 WC and a large eat-in kitchen. Top 4 is a maisonette and comprises 240m² plus 281m² of terraces with 3 bedrooms, 1 utility room, 3 WCs and 2 bathrooms. The spacious eat-in kitchen is equipped with a kitchen of the exclusive brand Eggersmann.
Absolute highlight is the heatable stainless steel infinity pool on the top roof terrace. When you swim here, all of Vienna is at your feet. Unique and exclusive. An outdoor kitchen including a spacious lounge area, which cannot be seen, rounds off this area. On the terraces a total of 3 automatic Sunsuare sails and a plant watering system are installed.
The apartments were exclusively furnished, among other things with carpenter built-in cabinets including lighting as well as 2 effect fireplaces. Only the best materials were used, a sauna and a jacuzzi are also available. Of course, air conditioning, ceiling cooling and underfloor heating are installed.
The elevator takes you directly to the apartments, the elevator entrance doors of Top 4 also have fingerprint sensors.
Furthermore, the apartments have 2 large basement compartments and 5 garage spaces (2 with electric charging stations).
Service charges
This property is offered for sale without obligation and subject to change. The above information is based on information and documents of the owner and is without guarantee on our part.
For the sake of good order we would like to point out that, unless otherwise stated in the offer, in case of a successful closing a commission is due which corresponds to the rates stipulated in the Real Estate Agent Ordinance BGBI. 262 and 297/1996 - that is 3 % of the purchase price plus 20 % VAT. This commission obligation also exists if you pass on the information provided to you to third parties.
This text has been translated automatically. No liability is assumed for the accuracy and completeness of the translation. Changes and typographical errors reserved.
Your contact
Our real estate experts would be happy to advise you.
We look forward to hearing from you!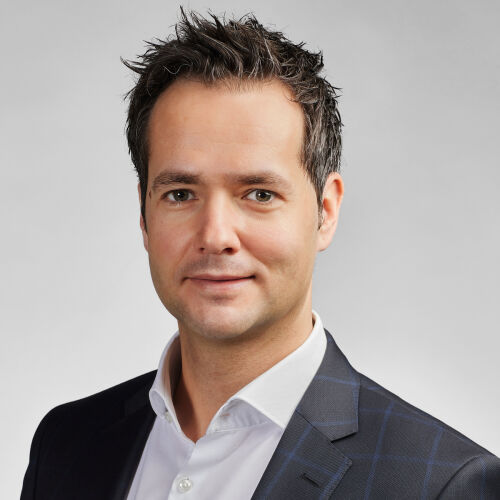 Contact
We look forward to hearing from you!
Your inquiry relates to the following property: Kaasgrabengasse 114 - 1190 Vienna - Top 3+4
Information on commission fees: For the sake of good order, we note that a commission must be paid to 3SI Makler GmbH in the case of a successful transaction in the amount previously specified. The amount of commission is consistent with the provisions of the current Ordinance of the Federal Minister for Economic Affairs on the Professional Ethics and Rules of Practice for Real Estate Agents. The obligation to pay the commission shall also exist if you pass on the information provided to you to third parties. Finally, we would like to point out that we are acting as dual brokers and that there is a close familial or economic relationship between 3SI Makler GmbH and the seller.