Back
Bennoplatz 1A - Top 3-4
First occupancy! Beautifully renovated period apartment at Bennoplatz!
Key data
| | |
| --- | --- |
| Address | Bennoplatz 1A - 1080 Vienna |
| Apartment # | 3-4 |
| Floor | Ground floor |
| Rooms | 3 |
| Orientation | W |
| Type of use | For sale |
| Condition | First-time use |
| Property number | 18137 |
Energy certificate
| | |
| --- | --- |
| HER* | 125.70 kWh/m² per year |
| Energy performance | 2.15 |
| Valid until | 11/11/2029 |
*Heating energy requirement
Costs
| | |
| --- | --- |
| Purchase price | € 595,000.00 |
| Land register entry | 1.10 % |
| Property transfer tax | 3.50 % |
| Running costs | € 121.38 |
| Sonstige monatliche Kosten | € 86.70 |
| VAT | € 12.14 |
| Monthly total rent | € 220.22 |
| Commission | 3% of the purchase price plus 20% VAT. |
Spaces
Furnishings
shower
bathtub
tiles
parquet
radiator
gas
cable/satellite TV
Request description of the property
We look forward to hearing from you!
Please fill in this contact form. We will then send you a description of this property as soon as possible by email.
Description of property
Top 3-4 on the ground floor
For sale is a top renovated 3 room old building apartment in a well-kept old building property in a top location in the 8th district. This appealing apartment convinces with a well thought-out floor plan and high-quality furnishings. It has 72m² of living space and is divided as follows:
Anteroom
spacious living room
separate kitchen
2 bedrooms
bathroom with washstand, bathtub, shower and brand sanitary ware
storage room with washing machine connection
toilet with hand basin
The apartment is facing Bennoplatz - west side.
Equipment
In the newly renovated period apartment you can enjoy a dignified interior with an exquisite selection of materials. The apartment was equipped with elaborately laid herringbone oak parquet flooring and stylish coffered doors. Elegant ceiling stucco and fine wainscoting emphasize the unique Old Vienna character. Traditional wooden box windows, which have been upgraded with modern insulating glazing, adorn the street-side facade. The modern bathroom inspires with first-class quality, comfort and design thanks to brand-name sanitary products, a built-in bathtub and a shower.
exclusive solid oak parquet flooring / herringbone installation
modern ceiling and wall lighting
high quality sanitary & bathroom equipment from Villeroy&Boch and HansGrohe
large format porcelain stoneware of the brand L'Argilla
stylish solid wood coffered doors
underfloor heating
House and surroundings
One of the special gems from the turn of the century is this beautiful period building Bennoplatz 1 with its articulated facade. The historic entrance and the beautiful staircase reflect the style of the Viennese Belle Époque. The building has a developed attic, 3 standard floors, a ground floor and a basement.
Residents of Josefstadt enjoy not only the central location in the city of Vienna. Due to the extensive public transport connections, one can quickly get to all parts of the city. The streetcar lines 5 and 33 are almost directly in front of the door and also the subway line U6 is only a few steps away. In addition to tradition and magnificent history, Josefstadt scores with its proximity to the young and colorful 7th district with its hip stores and the city's largest shopping street, Mariahilfer Straße. Directly in the neighborhood is also the Grätzl around the Brunnenmarkt in the 16th district, which attracts with southern flair and epicurean delicacies from around the world to the market stalls.
Additional costs
For the sake of good order, we would like to point out that, unless otherwise stated in the offer, a commission is due upon successful completion of the transaction, which corresponds to the rates stipulated in the Real Estate Agent Ordinance BGBI. 262 and 297/1996 - this is 3% of the purchase price plus 20% VAT or 2 gross monthly rents for apartments/single-family houses or 3 gross monthly rents for office/commercial premises plus 20% VAT. This commission obligation also exists if you pass on the information provided to you to third parties. There is a close economic relationship to the seller.
The preparation of the contract and the handling of the escrow is bound to the office of Mag. Schreiber A-1010 Vienna, Schottenring 16. The costs amount to 1.5% of the purchase price plus 20% VAT as well as cash expenses and notarization. In case of external financing, the fee increases to 1.8 % of the purchase price plus 20 % VAT, cash expenses and certification.
All information provided to you herewith has been made known to us by the seller. We cannot guarantee the correctness and completeness.
We point out that there is a close economic relationship between the agent and the client.
This text has been translated automatically. No liability is assumed for the accuracy and completeness of the translation. Changes and typographical errors reserved.
Your contact
Our real estate experts would be happy to advise you.
We look forward to hearing from you!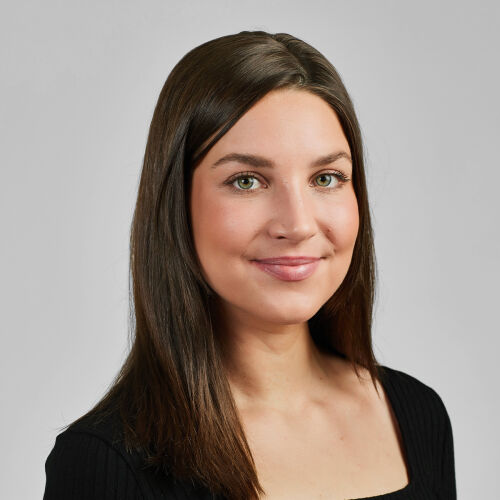 Contact
We look forward to hearing from you!
Your inquiry relates to the following property: Bennoplatz 1A - 1080 Vienna - Top 3-4
Information on commission fees: For the sake of good order, we note that a commission must be paid to 3SI Makler GmbH in the case of a successful transaction in the amount previously specified. The amount of commission is consistent with the provisions of the current Ordinance of the Federal Minister for Economic Affairs on the Professional Ethics and Rules of Practice for Real Estate Agents. The obligation to pay the commission shall also exist if you pass on the information provided to you to third parties. Finally, we would like to point out that we are acting as dual brokers and that there is a close familial or economic relationship between 3SI Makler GmbH and the seller.