Back
Laaber Straße 39 - Top 7
First occupancy - top renovated 3-room apartment in the middle of greenery
Key data
| | |
| --- | --- |
| Address | Laaber Straße 39 - 2384 Breitenfurt bei Wien |
| Apartment # | 7 |
| Rooms | 3 |
| Type of use | For sale |
| Available from | sofort |
| Year of construction | 1963 |
| Property number | 18784 |
Energy certificate
| | |
| --- | --- |
| HER* | 108.30 kWh/m² per year |
| Valid until | 11/05/2024 |
*Heating energy requirement
Costs
| | |
| --- | --- |
| Purchase price | € 229,000.00 |
| Land register entry | 1.10 % |
| Property transfer tax | 3.50 % |
| Running costs | € 129.82 |
| Sonstige monatliche Kosten | € 214.88 |
| VAT | € 12.98 |
| Monthly total rent | € 357.68 |
| Commission | 3% of the purchase price plus 20% VAT. |
Spaces
| | |
| --- | --- |
| Living space | 61 m² |
| Usable floor space | 61 m² |
| Cellar space | 8 m² |
Furnishings
shower
open kitchen
tiles
parquet
electricity
garden use
bicycle storeroom
Request description of the property
We look forward to hearing from you!
Please fill in this contact form. We will then send you a description of this property as soon as possible by email.
Description of property
The apartment is located in a quiet residential area in Breitenfurt near Vienna, and is ideal for those seeking tranquility and plenty of greenery.
Key data of the property:

Room layout of the approx. 61m² apartment:
Anteroom
bathroom with walk-in shower, sink, toilet and washing machine connection
open kitchen with living / dining area
room
room
The large communal garden is ideal for nature lovers, gardeners and sun worshippers.
The apartment was top renovated in 2023.
A large basement compartment is also assigned to the apartment.
There are sufficient parking spaces in front of the apartment complex.
The apartment is also suitable for investors.
Condition and equipment:
all living rooms are equipped with oak real wood parquet flooring
kitchen connections planned
all electrical and sanitary lines newly installed
heating by infrared heating panels
double glazed plastic windows
fireplace connection in the living area
House and location:
well-maintained house from the 60s
no elevator
In the immediate vicinity of the apartment are several supermarkets, restaurants, pharmacy, post office, gas station, etc.. - everything you need for daily life.
Breitenfurt is located about 5 minutes by car from the city limits of Vienna.
Public transport is easily accessible: a bus stop is located in front of the house, the direct connection takes you to the Liesinger train station in a few minutes.
In the immediate vicinity there are many green spaces and recreational areas, such as the Lainzer Tiergarten or the Vienna Woods, which are ideal for walks or sports activities. The Breitenfurt golf course is also only about 4 minutes away by car.
Utilities:
For the sake of good order, we keep in mind that, unless otherwise noted in the offer, a commission is due in case of a successful closing, which corresponds to the rates stipulated in the Real Estate Agent Ordinance BGBI. 262 and 297/1996 - this is 3% of the purchase price plus 20% VAT. This commission obligation also exists if you pass on the information provided to you to third parties.
All information provided to you herewith has been made known to us by the seller. We cannot guarantee for correctness and completeness.
The agent is acting as a dual broker.
This text has been translated automatically. No liability is assumed for the accuracy and completeness of the translation. Changes and typographical errors reserved.
Your contact
Our real estate experts would be happy to advise you.
We look forward to hearing from you!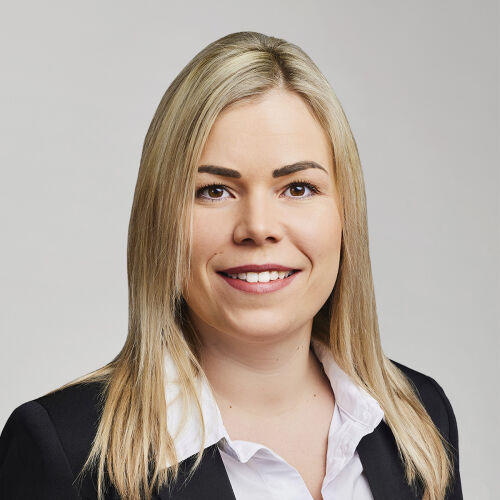 Contact
We look forward to hearing from you!
Your inquiry relates to the following property: Laaber Straße 39 - 2384 Breitenfurt bei Wien - Top 7
Information on commission fees: For the sake of good order, we note that a commission must be paid to 3SI Makler GmbH in the case of a successful transaction in the amount previously specified. The amount of commission is consistent with the provisions of the current Ordinance of the Federal Minister for Economic Affairs on the Professional Ethics and Rules of Practice for Real Estate Agents. The obligation to pay the commission shall also exist if you pass on the information provided to you to third parties. Finally, we would like to point out that we are acting as dual brokers and that there is a close familial or economic relationship between 3SI Makler GmbH and the seller.