Back
Argonautenstraße 3 - Top 2/6
Apartments Alte DonauCharming new apartment with two rooms and balcony - FREE OF PROVISION!
Key data
| | |
| --- | --- |
| Address | Argonautenstraße 3 - 1220 Vienna |
| Apartment # | 6 |
| Staircase | 2 |
| Floor | 1. floor |
| Rooms | 2 |
| Orientation | S |
| Type of use | For sale |
| Available from | Frühjahr 2024 |
| Year of construction | 2021 |
| Condition | First-time use |
| Property number | 17462 |
Energy certificate
| | |
| --- | --- |
| HER* | 36.10 kWh/m² per year |
*Heating energy requirement
Costs
| | |
| --- | --- |
| Purchase price | € 380,000.00 |
| Land register entry | 1.10 % |
| Property transfer tax | 3.50 % |
Spaces
| | |
| --- | --- |
| Living space | 52.53 m² |
| Usable floor space | 56.75 m² |
| Balcony area | 4.22 m² |
| Cellar space | 1 m² |
Furnishings
shower
open kitchen
tiles
parquet
underfloor heating
air source heat pump
passenger elevator
garage
balcony/terrace facing south
digital connection
flat roof
bricks & concrete
turnkey with foundation
guest toilet
barrier-free
Request description of the property
We look forward to hearing from you!
Please fill in this contact form. We will then send you a description of this property as soon as possible by email.
Description of property
Project
You could hardly live closer to the Old Danube. And it's rare to find more greenery so close to the city. The Argonautenstrasse 3 residential complex offers the perfect mix of luxury, 17 apartments, comfort and vacation flair in the heart of Vienna. It offers everything you need for modern living: cleverly designed, small to medium-sized apartments with balcony/terrace/garden create a modern and trendy living experience. Being able to offer the highest level of expertise from a single source is the basic prerequisite for Spörk und Partner to develop future-oriented real estate properties that are planned and implemented with the utmost care in terms of energy efficiency, ecology and sustainability.
In two separate buildings connected by a garden on the first floor, 17 apartments of different sizes offer modern living space for people whose lifestyle stands out from the average. The two buildings are being constructed using solid construction methods, which means that the noise level in the apartments is almost entirely dependent on your own music system. The first floor apartments have direct access to the garden, the top floor apartments have large terraces and the apartments in between have airy balconies.
Cellar compartments for each apartment, baby carriage and bicycle storage rooms are just as much a matter of course as a patented comfort parking system in the basement with additional barrier-free parking spaces.
Balconies, terraces or gardens also turn each apartment into a leisure paradise. In combination with our 'boat deal', the vacation fun starts right outside the apartment door: For AG3 owners, boats are available at the sailing school next door: Enjoy 20 hours per year, for three years, your, for you reserved, sailing/electric or pedal boat! DEAL!
The project will be built on a building lease. The lease runs for 99 years and is charged monthly via the operating costs, please refer to the enclosures (exposé) for details. The apartments can be purchased as an investor (investor price) or owner-occupier.

Furnishings
To ensure that the connection to the outside world is not just digital, the AG3 apartments also open up generously in a rather unusual way. The large windows with triple glazing ensure bright and quiet rooms and can be completely darkened by means of external, remote-controlled sun protection. Last but not least, the doors open neatly: From the security entrance door to the last interior door, they ensure exceptional living comfort with a height of 2.10 meters.
But again, this is just one of the many amenities of this high-quality residential project, the standards of which you will look in vain for in other homes.
Even though it should go without saying, Spörk und Partner always attach particular importance to the professional finish of even the smallest details. There must be no nasty surprises when the keys are handed over and even the smallest detail must be perfect. Among other things, this also means that all eventualities are provided for, that all houses must be optimally prepared for the requirements of our modern everyday media life, that media distributors for telephone and TV connections, door openers and even stair lifts as well as intelligent empty pipework for later retrofitting are available.

Location
The "Old Danube" with its countless water sports facilities and restaurants shines within sight. Europe's hippest leisure oasis, the Danube Island, is just 10 minutes away by bike for jogging, cycling, skating and paddling.
The wonderful habitat "Old Danube" can be described as a real rarity. City and countryside merge here. The urban leisure oasis forms a fantastic symbiosis with the idyllic environmental paradise. Strandcafe' and 'Bootshaus' are two of the many restaurants and cafés that provide relaxation and the best cuisine nearby.
The water surface of the "Old Danube" alone is equivalent to around 200 soccer pitches. The LIFE+ Old Danube project has helped to re-establish rare animal and plant species in the water and on land. The seasons are also wonderful to experience: Fog, sunshine have their own charm here.
Seven subway stops from Stephansplatz, at the interface between the big city and the idyllic Danube estuary. Decide individually and spontaneously what you feel like doing. An AG3 apartment leaves all your options open, every day, all year round.
Apartment 6 Staircase 2
In idyllic surroundings on the Alte Donau in Argonautenstraße, this condominium on the upper floor with approx. 53 m² of living space and a 4 m² balcony will seduce you. Furnished with impressive quality and exquisite taste, the apartment is divided as follows:
Entrance hall
eat-in kitchen
bedroom
Bathroom with shower and WC
balcony
The stated sales price of € 380,000 is the net asking price. An optional garage space can be purchased for € 32,000.
The price of the apartment for owner-occupation is € 415,000. An optional garage space can be purchased for € 35,000.
Additional costs
There is a close economic relationship with the seller.
The contract is drawn up and handled by the law firm PAJEK Rechtsanwalts GmbH A-1010 Vienna, Plankengasse 7/2/27.
This text has been translated automatically. No liability is assumed for the accuracy and completeness of the translation. Changes and typographical errors reserved.
Your contact
Our real estate experts would be happy to advise you.
We look forward to hearing from you!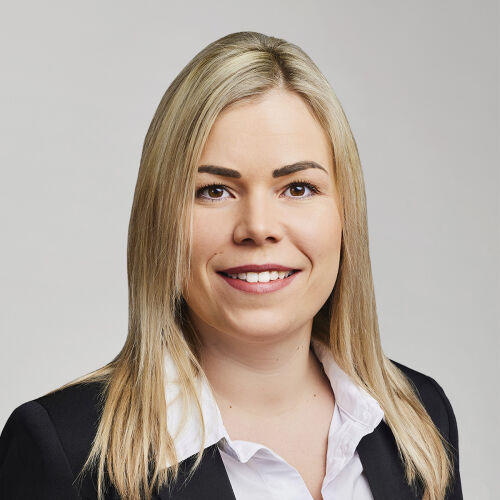 Contact
We look forward to hearing from you!
Your inquiry relates to the following property: Argonautenstraße 3 - 1220 Vienna - Top 2/6
Information on commission fees: For the sake of good order, we note that a commission must be paid to 3SI Makler GmbH in the case of a successful transaction in the amount previously specified. The amount of commission is consistent with the provisions of the current Ordinance of the Federal Minister for Economic Affairs on the Professional Ethics and Rules of Practice for Real Estate Agents. The obligation to pay the commission shall also exist if you pass on the information provided to you to third parties. Finally, we would like to point out that we are acting as dual brokers and that there is a close familial or economic relationship between 3SI Makler GmbH and the seller.