Back
Gersthofer Straße 119 - Top 3/18
Renovated 2 bedroom new construction apartment with open space
Key data
| | |
| --- | --- |
| Address | Gersthofer Straße 119 - 1180 Vienna |
| Apartment # | 18 |
| Staircase | 3 |
| Floor | 3. floor |
| Rooms | 2 |
| Type of use | For sale |
| Available from | sofort |
| Year of construction | 1990 |
| Condition | First-time use |
| Property number | 17109 |
Energy certificate
| | |
| --- | --- |
| HER* | 24.10 kWh/m² per year |
*Heating energy requirement
Costs
| | |
| --- | --- |
| Purchase price | € 669,000.00 |
| Land register entry | 1.10 % |
| Property transfer tax | 3.50 % |
| Heating costs | € 60.18 |
| Sonstige monatliche Kosten | € 208.51 |
| VAT | € 25.47 |
| Monthly total rent | € 294.16 |
| Commission | 3% of the purchase price plus 20% VAT. |
Spaces
| | |
| --- | --- |
| Living space | 70.26 m² |
| Usable floor space | 81.76 m² |
| Balcony area | 11.5 m² |
Furnishings
shower
open kitchen
floorboards
tiles
parquet
district heating
district heating
passenger elevator
basement garage
garden use
cable/satellite TV
barrier-free
storage room
bicycle storeroom
bricks & concrete
guest toilet
Request description of the property
We look forward to hearing from you!
Please fill in this contact form. We will then send you a description of this property as soon as possible by email.
Description of property
Gersthofer Strasse 119
Directly in the heart of Gersthof, where urban city architecture meets the Pötzleinsdorf villa district, the project Gersthofer Straße 119 creates the optimal combination of contradictions: extensive parks and good transport connections, big city flair and city periphery mentality, modernity and tradition.
On a total of more than 12,000 m², 2-5 room apartments, divided into over 100 residential units in 4 buildings, with room heights of 2.70 and with exclusive penthouses, the project offers the right floor plan for every future plan - either:
True originals
Apartments left original
Ready for immediate occupancy
Largely parquet floors
High quality kitchen and sanitary areas
Renovated exactly according to your wishes
Living made to measure
You determine the details
Choose your equipment
Choice of floors, color scheme, lighting elements, sanitary area
Freshly renovated first occupancy
Renovated according to modern standards
Ready for immediate occupancy
New real wood parquet floors
State-of-the-art sanitary facilities
Surroundings
The project Gersthofer Straße 119 is located in the direct vicinity of two extensive park landscapes: Pötzleinsdorfer Schlosspark and Türkenschanzpark. Various local suppliers, several schools and medical practices, versatile shopping possibilities - all these are located directly on Gersthofer Straße. The streetcar line 41 and the traffic junction Gersthof (Schnellbahn S45, streetcar 9, 40) provide an optimal connection to the city center.
To the apartments is also the purchase of a garage parking space for € 37,500, - obligatory.
Top 18
For sale is a newly renovated 2-room first occupancy with a size of just under 70 m² plus an approximately 11.50 m² balcony. The apartment is located on the 3rd floor and scores with a high-quality equipment and a well thought-out floor plan:
Anteroom
storeroom
guest toilet
kitchen-living room
bedroom
closet room
Bathroom with shower and WC
Service charges:
For the sake of good order, we would like to state that, unless otherwise stated in the offer, a commission will be charged in the event of a successful conclusion of the contract, which corresponds to the rates stipulated in the Real Estate Agent Ordinance BGBI. 262 and 297/1996 - this is 3% of the purchase price plus 20% VAT or 2 gross monthly rents plus 20% VAT. This obligation to pay commission also exists if you pass on the information given to you to third parties. There is a close economic relationship to the seller. The drawing up of the contract and the execution of the trust is bound to the RA Dr. Alfred Pressl 1030 Vienna, Hetzgasse 45. The costs amount to 2% + 20% VAT + cash expenses and certification costs for the notary.
All information submitted to you herewith has been made known to us by the seller. We cannot guarantee for correctness and completeness.
We point out that there is a close economic relationship between the agent and the client.
This text has been translated automatically. No liability is assumed for the accuracy and completeness of the translation. Changes and typographical errors reserved.
Your contact
Our real estate experts would be happy to advise you.
We look forward to hearing from you!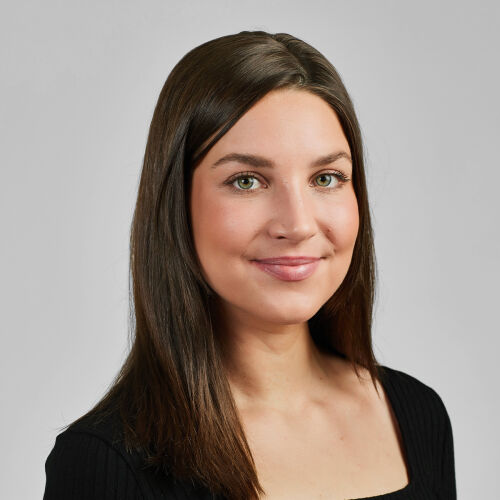 Contact
We look forward to hearing from you!
Your inquiry relates to the following property: Gersthofer Straße 119 - 1180 Vienna - Top 3/18
Information on commission fees: For the sake of good order, we note that a commission must be paid to 3SI Makler GmbH in the case of a successful transaction in the amount previously specified. The amount of commission is consistent with the provisions of the current Ordinance of the Federal Minister for Economic Affairs on the Professional Ethics and Rules of Practice for Real Estate Agents. The obligation to pay the commission shall also exist if you pass on the information provided to you to third parties. Finally, we would like to point out that we are acting as dual brokers and that there is a close familial or economic relationship between 3SI Makler GmbH and the seller.