Back
Albrechtskreithgasse 32-34 - Top 64
FREE OF COMMISSION! Erstbezugs Mietwohnungen in begehrter Lage Ottakrings
Key data
| | |
| --- | --- |
| Address | Albrechtskreithgasse 32-34 - 1160 Vienna |
| Apartment # | 64 |
| Floor | 1. Attic floor |
| Rooms | 2 |
| Orientation | W |
| Type of use | For rent |
| Available from | sofort |
| Year of construction | 2022 |
| Condition | First-time use |
| Property number | 18160 |
Energy certificate
| | |
| --- | --- |
| HER* | 28.50 kWh/m² per year |
| Valid until | 05/05/2030 |
*Heating energy requirement
Costs
| | |
| --- | --- |
| Total rent | € 1,045.00 |
| Rent | € 824.60 |
| Running costs | € 125.40 |
| VAT | € 95.00 |
| Monthly total rent | € 1,045.00 |
| Commission | 2 gross monthly rent plus 20% VAT. |
Spaces
| | |
| --- | --- |
| Living space | 49.38 m² |
| Usable floor space | 63.67 m² |
| Balcony area | 3.95 m² |
| Terrace space | 10.34 m² |
Furnishings
shower
open kitchen
screed
tiles
parquet
underfloor heating
district heating
passenger elevator
balcony/terrace facing southeast
wheelchair access
cable/satellite TV
barrier-free
turnkey with basement
fitted kitchen
parking (duplex garage)
garage
storage room
Request description of the property
We look forward to hearing from you!
Please fill in this contact form. We will then send you a description of this property as soon as possible by email.
Description of property
In the middle of booming Ottakring, an innovative residential project has been created that redefines space maximization and individualization. The diverse mix of apartments makes a clear statement with smart added value: Lemonie offers creative
design freedom, barrier-free, functional floor plans and the option of specially designed furnishings.
Thus, the residential project in a quiet and at the same time urban Ottakringer location is already considered a pioneer for urban and smart living space, which lives, inspires and is groundbreaking for the future.
Optionally, parking spaces can be rented in the building's own underground garage for € 99,-/month.
Equipment
Modern, well thought-out, compact - this is how the interior of the residential units presents itself. The timeless materials, high-quality surfaces and smart controls not only feel good, but also allow living culture to be experienced on a daily basis.
High-quality oak parquet flooring
Underfloor heating in all living areas
Towel radiators in the bathrooms
Fine stoneware & brand sanitary products
Triple-glazed plastic-aluminum windows with interior shading
Electrically operated exterior blinds and awnings on the top floor
Air conditioning in the 2nd attic floor
Apartment entrance doors WK 2
Programmable room thermostats
Video intercom system

Surroundings
The former working-class district is currently developing into a hip spot: The mix of hip design locations and original traditional houses creates excitement and completes the unique scene. Kongressbad, Brunnenmarkt, Ottakringer Brewery, a multitude of supermarkets, Heurigen, schools and kindergartens together stand for an excellent infrastructure. Public transport connections are also excellent: line 43 takes you directly to Schottentor in 24 minutes. The U6 station Alser Straße can also be reached by streetcar in just 16 minutes. The future U5 station Elterleinplatz can be reached after a short walk of about 10 to 12 minutes.
FREE OF COMMISSION!
At the sight of this terrace apartment your pulse will definitely increase!
14m2 terrace, a nearly 26m² living room with fully equipped open kitchen, a spacious bedroom, a bathroom and a toilet create an all-round friendly living ambience. Here is space and sun for plants who like it warm, because the airy window front goes out to the south-east. In this approx. 49m2 attic apartment with terrace you can really feel at home. The apartment also has a basement compartment.
Optionally, a garage space in the house can be rented in addition. The monthly gross rent for this is EUR 99,--.
Service charges
For the sake of good order, we would like to point out that, unless otherwise stated in the offer, a commission is due in the event of a successful conclusion of the contract, which corresponds to the rates stipulated in the Real Estate Agent Ordinance BGBI. 262 and 297/1996 - 2 gross monthly rents plus 20% VAT. This commission obligation also exists if you pass on the information provided to you to third parties.
This text has been translated automatically. No liability is assumed for the accuracy and completeness of the translation. Changes and typographical errors reserved.
Your contact
Our real estate experts would be happy to advise you.
We look forward to hearing from you!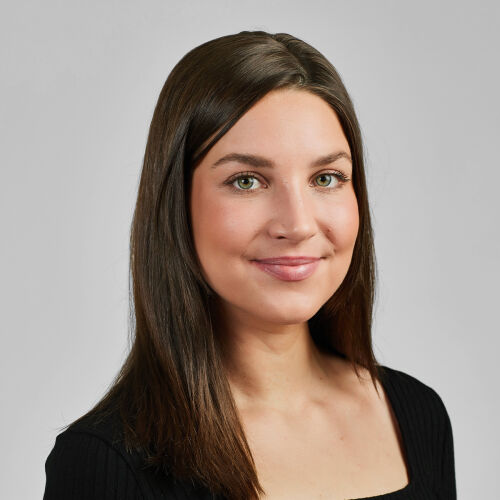 Contact
We look forward to hearing from you!
Your inquiry relates to the following property: Albrechtskreithgasse 32-34 - 1160 Vienna - Top 64
Information on commission fees: For the sake of good order, we note that a commission must be paid to 3SI Makler GmbH in the case of a successful transaction in the amount previously specified. The amount of commission is consistent with the provisions of the current Ordinance of the Federal Minister for Economic Affairs on the Professional Ethics and Rules of Practice for Real Estate Agents. The obligation to pay the commission shall also exist if you pass on the information provided to you to third parties. Finally, we would like to point out that we are acting as dual brokers and that there is a close familial or economic relationship between 3SI Makler GmbH and the landlady.