SPEISING - sunny green quiet location - new building - renovated 2 room first occupancy with garden view!
Key data
| | |
| --- | --- |
| Address | 1130 Vienna |
| Floor | 1. floor |
| Rooms | 2 |
| Orientation | SOW |
| Type of use | For sale |
| Available from | sofort |
| Year of construction | 1955 |
| Condition | First-time use |
| Property number | 18295 |
Energy certificate
| | |
| --- | --- |
| HER* | 68.00 kWh/m² per year |
| Valid until | 22/01/2033 |
*Heating energy requirement
Costs
| | |
| --- | --- |
| Purchase price | € 305,000.00 |
| Land register entry | 1.10 % |
| Property transfer tax | 3.50 % |
| Commission | 3% of the purchase price plus 20% VAT. |
Spaces
| | |
| --- | --- |
| Living space | 55 m² |
| Cellar space | 2.6 m² |
Furnishings
shower
fitted kitchen
screed
tiles
parquet
radiator
underfloor heating
gas
garden use
cable/satellite TV
bricks & concrete
Request description of the property
We look forward to hearing from you!
Please fill in this contact form. We will then send you a description of this property as soon as possible by email.
Description of property
Top 9 on the 1st floor
This renovated 2-room condo with approx. 55 m² is located on the 1st floor (above mezzanine floor) and is mainly south-west facing towards the private garden. This well-maintained new building property from the mid-1950s is located in a quiet side street of Speisinger Straße. The apartment scores with a visually particularly appealing high-quality equipment and a thoughtful floor plan, which is divided as follows..:
Central anteroom

Toilet

Bathroom with shower

Corner living room (furnishing not available, virtual staging)

Bedroom

Separate kitchen (kitchen connections prepared)
Equipment
The apartment was recently renovated and has the following equipment highlights, among others:
Parquet flooring

high-quality porcelain stoneware in bathroom and WC

plastic windows with interior shading

modern ceiling lighting in the bathroom, toilet and anteroom

high-quality fittings and ceramics

underfloor heating

gas floor heating of the brand Junkers
The furniture shown in the living room is not available and only virtually / digitally generated.
Transport connections
The streetcar stop of line 60 (Riedelgasse) is only a 2-minute walk away, in about 15 minutes you can reach the U4- station Hietzing-Kennedybrücke. Various medical practices, a pharmacy and a supermarket are in the immediate vicinity, as well as pubs and stores for daily needs (bakery, tobacconist, etc.).
The property management asks to point out that from the reserve at present still a loan (previous maintenance work) is served. The remaining capital as of 10.01.2023 amounts to € 84,640, - with half-yearly repayment and an expected term until 2028. The pro rata loan costs are expected to amount to € 8,500 for the apartment Top No. 9 until the end of the term and will also be taken into account in the purchase price. This loan cannot be repaid early by individual owners on a pro rata basis. Upon request, we will also gladly provide a preview of the property management for 2023.
The monthly operating costs are thus broken down as follows:
Operating costs incl. 10% VAT: € 137,28-.

Repair reserve:€ 109,33-

Proportionate renovation loan: approx. € 115,- (term until 07.2028)
Additional costs
For the sake of good order, we would like to point out that, unless otherwise stated in the offer, a commission is due in the event of a successful conclusion of the contract, which corresponds to the rates stipulated in the Real Estate Agent Ordinance BGBI. 262 and 297/1996 - this is 3% of the purchase price plus 20% VAT or 2 gross monthly rents plus 20% VAT. This commission obligation also exists if you pass on the information provided to you to third parties. There is a close economic relationship with the seller.
This text has been translated automatically. No liability is assumed for the accuracy and completeness of the translation. Changes and typographical errors reserved.
Your contact
Our real estate experts would be happy to advise you.
We look forward to hearing from you!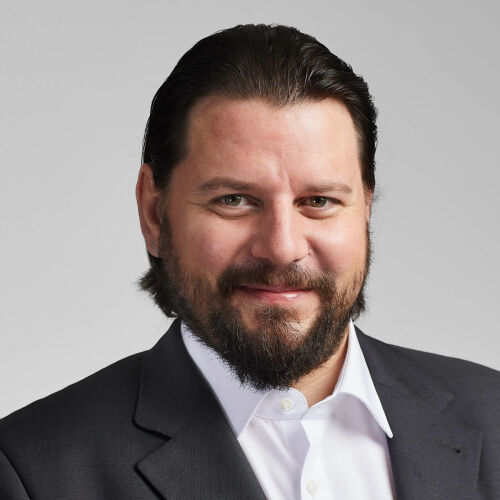 Contact
We look forward to hearing from you!
Your inquiry relates to the following property: 1130 Vienna
Information on commission fees: For the sake of good order, we note that a commission must be paid to 3SI Makler GmbH in the case of a successful transaction in the amount previously specified. The amount of commission is consistent with the provisions of the current Ordinance of the Federal Minister for Economic Affairs on the Professional Ethics and Rules of Practice for Real Estate Agents. The obligation to pay the commission shall also exist if you pass on the information provided to you to third parties. Finally, we would like to point out that we are acting as dual brokers and that there is a close familial or economic relationship between 3SI Makler GmbH and the seller.