Back
Seisgasse 18 - Top 16
Fantastic 3-room old building apartment with view into the green oasis! First occupancy!
Key data
| | |
| --- | --- |
| Address | Seisgasse 18 - 1040 Vienna |
| Apartment # | 16 |
| Floor | 3. floor |
| Rooms | 3 |
| Orientation | SO |
| Type of use | For sale |
| Year of construction | 1900 |
| Condition | First-time use |
| Property number | 18580 |
Energy certificate
| | |
| --- | --- |
| HER* | 52.10 kWh/m² per year |
| Valid until | 12/04/2033 |
*Heating energy requirement
Costs
| | |
| --- | --- |
| Purchase price | € 1,279,000.00 |
| Land register entry | 1.10 % |
| Property transfer tax | 3.50 % |
| Commission | 3% of the purchase price plus 20% VAT. |
Spaces
| | |
| --- | --- |
| Living space | 116 m² |
| Usable floor space | 123.95 m² |
| Balcony area | 7.95 m² |
Furnishings
shower
bathroom with window
bathtub
open kitchen
tiles
parquet
radiator
gas
passenger elevator
cable/satellite TV
Request description of the property
We look forward to hearing from you!
Please fill in this contact form. We will then send you a description of this property as soon as possible by email.
Description of property
Parkside living surrounded by greenery!
5 prestigious condominiums
24 to 130 m² living space with 1 to 4 rooms
sunny & quiet inner courtyard
elegant old building
Location by the park
Sought-after and quiet city location
Excellent infrastructure
Seisgasse and this period building are centrally located yet surrounded by greenery.
This property combines the charm of a stylish Wilhelminian-style old building with all the amenities of modern life. Historic elements such as the classic façade, the elegant staircase and high-ceilinged rooms meet contemporary and modern furnishings. The central city location also leaves nothing to be desired.
There are currently 5 exclusive apartments for sale, ranging in size from 24 to 116 square meters. Sunny views are guaranteed by the wonderful view of the park with its greenery and mature trees, which ensure a higher quality of life. Each apartment boasts first-class furnishings that emphasize the sophisticated lifestyle of its residents. From the elegant flooring in a French herringbone pattern to "Old Vienna" style doors and luxurious bathrooms. These make elegant statements: designer fittings, rain showers and a music system integrated into the ceiling turn the luxuriously equipped bathroom into a wellness oasis. The contemporary fittings are rounded off with an elevator that provides convenient access to the standard and top floors. Some apartments are equipped with balconies, which invite you to linger and enjoy the wonderful view of the greenery.

Furnishings and fittings
High-quality parquet flooring
underfloor heating
Branded sanitary products
Luxurious porcelain stoneware
"Old Vienna" style doors
Period building with balconies

Infrastructure
Goods for daily needs and special delicacies can be found on Wiedner Hauptstraße - this is where traditional stores meet sustainable organic stores, select boutiques, concept stores and numerous charming cafés - the district's liveliest shopping street is just a few minutes' walk away. Whether it's burgers, pizza, sushi or Thai, the food court in Bahnhof City will take you on a culinary journey around the world. Choose from a variety of international restaurants and enjoy the freedom of tasting dishes from a wide range of cuisines in one place - from early in the morning until late at night.
The Alois-Drasche-Park is a quiet place to relax, framed by historic secessionist facades. The trees in the Alois-Drasche-Park are impressive, especially the groups of plane trees - a real oasis of peace. A short walk takes you to the baroque gardens of Belvedere Palace and the adjoining Botanical Gardens. Together with the Swiss Garden and Palais Schwarzenberg, these parks form the largest inner-city green space in Vienna.
Top 16
The finest 3-room apartment in an old building with a central eat-in kitchen of around 44 m² and two balconies - sounds enchanting, and it is. You and your loved ones will feel completely at home in this luxurious 116 m² apartment. The two elegantly furnished bathrooms - one of which has a window - can be accessed separately and thus contribute to your living comfort. The highlight is the wonderful view of Alois-Drasche-Parke, a true green oasis in the middle of the city!

Furnishings
high-quality French herringbone parquet flooring
underfloor heating
Brand name sanitary products
Luxurious bathroom tiles and fittings
"Old Vienna" style doors
Additional costs
For the sake of good order, we would like to point out that, unless otherwise stated in the offer, a commission will be payable on successful completion of the transaction at the rates stipulated in the Real Estate Agent Ordinance BGBI. 262 and 297/1996 - i.e. 3% of the purchase price plus 20% VAT. This commission obligation also applies if you pass on the information provided to you to third parties. There is a close economic relationship with the seller.
The contract is drawn up and handled by the law firm Mag. Schreiber A-1010 Vienna, Schottenring 16. The costs amount to 1.5 % of the purchase price plus 20 % VAT as well as cash expenses and notarization. In the case of third-party financing, the fee increases to 1.8% of the purchase price plus 20% VAT, cash expenses and notarization.
This text has been translated automatically. No liability is assumed for the accuracy and completeness of the translation. Changes and typographical errors reserved.
Your contact
Our real estate experts would be happy to advise you.
We look forward to hearing from you!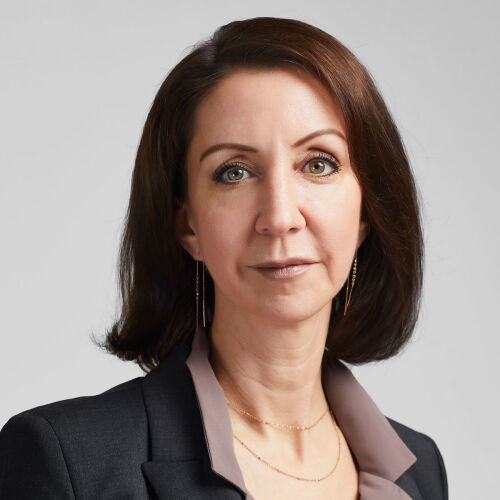 Contact
We look forward to hearing from you!
Your inquiry relates to the following property: Seisgasse 18 - 1040 Vienna - Top 16
Information on commission fees: For the sake of good order, we note that a commission must be paid to 3SI Makler GmbH in the case of a successful transaction in the amount previously specified. The amount of commission is consistent with the provisions of the current Ordinance of the Federal Minister for Economic Affairs on the Professional Ethics and Rules of Practice for Real Estate Agents. The obligation to pay the commission shall also exist if you pass on the information provided to you to third parties. Finally, we would like to point out that we are acting as dual brokers and that there is a close familial or economic relationship between 3SI Makler GmbH and the seller.