Back
Beatrixgasse 27 - Top 2/86
The Ambassy: Penthouse living dream between city park and fashion park
Key data
| | |
| --- | --- |
| Address | Beatrixgasse 27 - 1030 Vienna |
| Apartment # | 86 |
| Staircase | 2 |
| Floor | 2. Attic floor |
| Rooms | 3 |
| Orientation | O |
| Type of use | For sale |
| Available from | sofort |
| Year of construction | 2018 |
| Condition | First-time use |
| Property number | 17059 |
Energy certificate
| | |
| --- | --- |
| HER* | 23.70 kWh/m² per year |
*Heating energy requirement
Costs
| | |
| --- | --- |
| Purchase price | € 2,193,700.00 |
| Land register entry | 1.10 % |
| Property transfer tax | 3.50 % |
Spaces
| | |
| --- | --- |
| Living space | 122.7 m² |
| Usable floor space | 163.12 m² |
| Terrace space | 40.42 m² |
Furnishings
shower
bathtub
open kitchen
underfloor heating
district heating
air conditioning
passenger elevator
parking-uncovered
garage
balcony/terrace facing east
wheelchair access
cable/satellite TV
cleaning service
security
bicycle storeroom
flat roof
Request description of the property
We look forward to hearing from you!
Please fill in this contact form. We will then send you a description of this property as soon as possible by email.
Description of property
The luxury project THE AMBASSY - Parkside Living is located in the traditional diplomatic quarter in the 3rd district close to the Inner City, but at the same time close to nature between the City Park and the Modena Park. The light-flooded condominiums of up to 180 m² are located in this exclusive, inner-city location. The penthouse apartments benefit from well thought-out floor plans, high-quality furnishings, generous glazing and an exclusive living environment, thus setting new standards:
Top location close to the city center - surrounded by over thirty diplomatic missions.
Natural atmosphere - between Stadtpark and Modenapark
Spectacular view - St. Stephen's Cathedral or the Kahlenberg mountain
Stylish and sophisticated furnishings - with high-quality
materials
Highlights
Low-energy building
Coveted city location
Premium concierge service
Meeting room
Private cinema
Loggias, terraces & balconies
XL garage spaces
First class security concept
Secured bicycle room
Equipment
Low-energy house
Penthouses with generous terrace areas
Heating and cooling via floor and ceiling
Alarm system at apartment door
KNX system for control of light, shading & room temperature
Extra high interior doors with 2,4 to 2,6 m
Living room ventilation ensured by facade ventilation
Room-high triple panoramic glazing
Wind- and weather-independent shading system between the exterior panes
Location
The exclusive location of this project offers the highest quality of life, for which the city of Vienna has even been awarded several times. Numerous shopping possibilities as well as the shopping center "The Mall" are within short reach. Various public facilities such as schools, kindergartens and medical care are available in the surrounding area. The top connection to all means of public transport (suburban railroad, subway, bus and streetcar lines) completes the high quality of the location.
Subway: U4 station "Stadtpark
Streetcar: Line O Station "Sechskrügelgasse
Bus line: 4A Station
"Am Modenapark
Staircase 2 - Top 86
This perfectly divided 3-room attic apartment with a size of about 122m² plus 40 m² of open space is located on one level and is divided as follows:
Anteroom
WC
storeroom with washing machine connection
kitchen-living room
bedroom 1
bedroom 2
closet room
Bathroom with bathtub, shower and WC
3 terraces
The photos shown are sample pictures of a sample apartment.
The apartment is sold ready for occupancy. On request, it is possible to purchase the apartment turnkey with an additional charge of € 950,-/m².

Garage spaces in the house are optionally available according to apartment size plus the apartment purchase price.
The expected operating costs will be about EUR 2.50 net per use value and the repair reserve about EUR 0.20 per use value.
Photos: copyright: Chris Steinbrenner
Service charges
For the sake of good order, we would like to point out that, unless otherwise stated in the offer, a commission is due upon successful completion of the transaction, which corresponds to the rates stipulated in the Real Estate Agent Ordinance BGBI. 262 and 297/1996 - this is 3% of the purchase price plus 20% VAT. This commission obligation also exists if you pass on the information provided to you to third parties. There is a close economic relationship with the seller.
The contract is drawn up and the escrow is handled by the law firm commissioned by the project developer.
This text has been translated automatically. No liability is assumed for the accuracy and completeness of the translation. Changes and typographical errors reserved.
Your contact
Our real estate experts would be happy to advise you.
We look forward to hearing from you!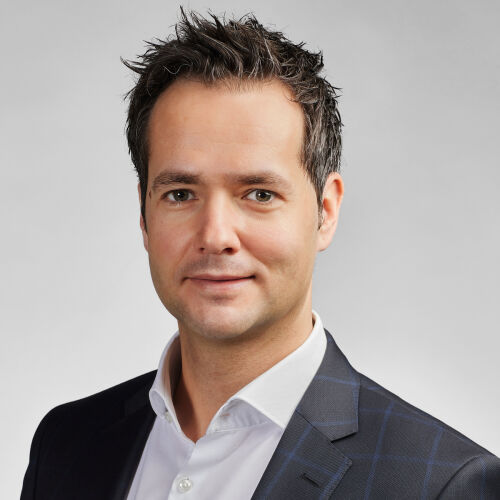 Contact
We look forward to hearing from you!
Your inquiry relates to the following property: Beatrixgasse 27 - 1030 Vienna - Top 2/86
Information on commission fees: For the sake of good order, we note that a commission must be paid to 3SI Makler GmbH in the case of a successful transaction in the amount previously specified. The amount of commission is consistent with the provisions of the current Ordinance of the Federal Minister for Economic Affairs on the Professional Ethics and Rules of Practice for Real Estate Agents. The obligation to pay the commission shall also exist if you pass on the information provided to you to third parties. Finally, we would like to point out that we are acting as dual brokers and that there is a close familial or economic relationship between 3SI Makler GmbH and the seller.