Back
Börseplatz 1 - Top 606
Exclusive penthouse apartment in sought-after city location
Key data
| | |
| --- | --- |
| Address | Börseplatz 1 - 1010 Vienna |
| Apartment # | 606 |
| Floor | 3. Attic floor |
| Rooms | 5 |
| Type of use | For sale |
| Available from | sofort |
| Year of construction | 1870 |
| Condition | First-time use |
| Property number | 17725 |
Energy certificate
| | |
| --- | --- |
| HER* | 34.02 kWh/m² per year |
*Heating energy requirement
Costs
| | |
| --- | --- |
| Purchase price | € 7,600,000.00 |
| Land register entry | 1.10 % |
| Property transfer tax | 3.50 % |
Spaces
| | |
| --- | --- |
| Living space | 288 m² |
| Terrace space | 24 m² |
Furnishings
tiles
parquet
passenger elevator
Request description of the property
We look forward to hearing from you!
Please fill in this contact form. We will then send you a description of this property as soon as possible by email.
Description of property
Börseplatz 1
Imperial Lofts and Skyview Penthouses
127 to 512 m² living space
up to approx. 7 m room height
Top location right in the center - surrounded by buildings steeped in history
Excellent infrastructure
High quality revitalized and modernized old building
History revived.
The Börseplatz 1 is a solitaire among Viennese residential properties: the most sophisticated and modern living comfort in a listed ambience. Even when it was built in 1870, the building was groundbreaking. Today, after the completed renovation, it is so again. No other building in Vienna offers this quality on all levels and in all areas
.
An oasis in the city.
The listed building is a resting pole in the hustle and bustle of the city. With its grand staircase, the high window fronts and the group of figures enthroned on the roof, it dominates Börseplatz and the park opposite. Imposing from the outside, impressive on the inside. The foyer, enormous room heights and three historic staircases bring imperial Vienna back to life - and the inner courtyard garden opens up a world of its own, a little oasis of peace and pause. True quality, however, is only revealed in everyday experience. With its four open fronts, the building offers optimal lighting conditions on all
floors. And in the spacious underground garage, you will of course find e-charging stations for your car, moped or bicycle
.
Modernity in every detail
From the air-conditioning of the apartments through controlled living space ventilation, cooling ceilings and underfloor heating to the bathrooms and sanitary areas with rain shower, en-suite bathrooms with large-format tiles, consistently the most modern standard, embedded in the historic ambience. Of course, all requirements for modern communication are also met, the apartments are therefore equipped with a sophisticated communication system (UPC/SAT/A1/telephone).
Particularly unique are the lofts or former state rooms, some of which have two floors, with areas between approx. 220 m² and 500 m² and up to approx. 7 m room height.
A concierge in the representative lobby, an in-house wine cellar as well as personal delivery boxes are available to the future residents of the building. In addition, comfortable parking is provided in the building's own underground garage (purchase price € 95,000)
.
Equipment
original "k.k.furniture
partly steel trusses
Stylish and sophisticated furnishings
Air-conditioning of the apartments by controlled living room ventilation, or cooling ceilings
underfloor heating
in-house wine cellar
personal delivery boxes
in-house underground parking
concierg
e
Location
Börseplatz is located in the heart of the old city center, opposite the former stock exchange. St. Stephen's Cathedral, Kärntner Strasse, Graben and Kohlmarkt are only a few minutes' walk away. The connection to public transport with subway, streetcar and bus is excellent, stops in the immediate vicinity
.
Top 606 - THE STAR DUST PENTHOUSE
This perfectly divided top floor apartment with a size of almost 288 m² plus 24 m² roof terrace and great room heights up to approx. 5.6 m is located on 3 levels and is divided as follows:
Anteroom
guest toilet
utility room
spacious living area with open kitchen and winter garden at the corner of Hohenstaufengasse/Helferstorferstraße
master bedroom with dressing room and bathroom with tub, shower, double washbasin and toilet
From the living area a staircase leads to the gallery floor to further
two bedrooms
two bathrooms
a spacious studio of approx. 39m² and
stairs to the roof terrace
The photos shown serve as sample images of a model apartment.
A concierge in the prestigious lobby, an in-house wine cellar and personal delivery boxes are available to the future residents of the house. In addition, comfortable parking is made possible in the in-house underground garage (purchase price € 95,000).
This text has been translated automatically. No liability is assumed for the accuracy and completeness of the translation. Changes and typographical errors reserved.
Your contact
Our real estate experts would be happy to advise you.
We look forward to hearing from you!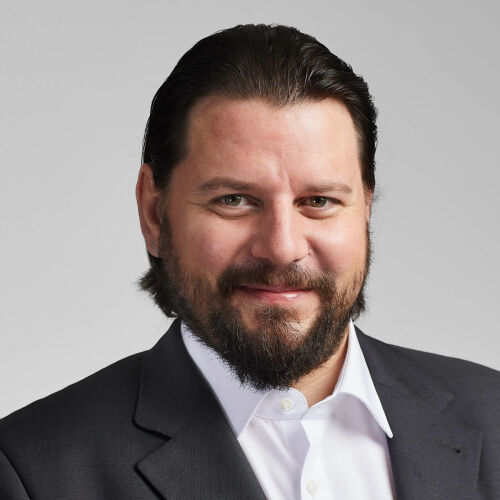 Contact
We look forward to hearing from you!
Your inquiry relates to the following property: Börseplatz 1 - 1010 Vienna - Top 606
Information on commission fees: For the sake of good order, we note that a commission must be paid to 3SI Makler GmbH in the case of a successful transaction in the amount previously specified. The amount of commission is consistent with the provisions of the current Ordinance of the Federal Minister for Economic Affairs on the Professional Ethics and Rules of Practice for Real Estate Agents. The obligation to pay the commission shall also exist if you pass on the information provided to you to third parties. Finally, we would like to point out that we are acting as dual brokers and that there is a close familial or economic relationship between 3SI Makler GmbH and the seller.